Hampton Stone Range Hood
Overview
This cast stone kitchen range hood boasts a classic French country design, complete with elegant simplicity embodied by the unadorned corbels and arched header. A faux black flue, creates a charmingly timeless rustic aesthetic that takes you to the French countryside.


Globally


Handmade


Limestone


Made in USA
Select Size
Range hood should be sized to range width, vent, ceiling height and cabinets.
Product Details
Indulge in the allure of Hampton decorative range hoods French country elegance. The classic design of this hood is accentuated by its graceful, yet understated corbels and the sweeping arch of its header. The captivating style of this piece is further enhanced by the addition of a faux black flue, which imbues the hood with a subtle rustic charm that is both refined and inviting. The block architectural element give it a cut limestone look. Perfect for any kitchen, this hood is a testament to the enduring appeal of classic design.
Dimensions Guide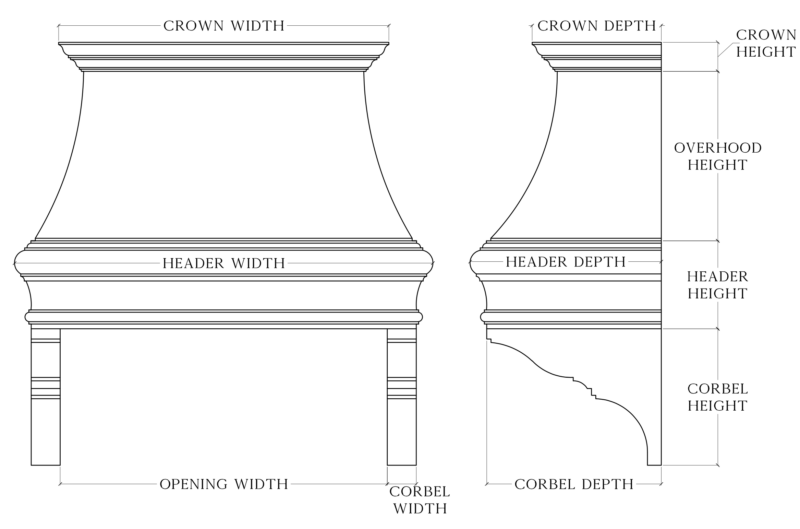 Blower vent insert and installation materials to be supplied by client.
Delivery
Approximate lead time is 3-5+ weeks
Delivery is curbside with lift gate
Range Hoods require assembly
Inspect prior to signing off
More detailed info click here: Delivery
More Information