Westport Stone Range Hood
Overview
The Westport Stone Range Hood is a perfect blend of grandeur and functionality. Featuring large transitional cast stone corbels and a substantial trim header, this architectural masterpiece that elevates your kitchen's aesthetics.


Globally


Handmade


Limestone


Made in USA
Select Size
Range hood should be sized to range width, vent, ceiling height and cabinets.
Product Details
The large corbels introduce a sense of architectural balance and character, adding an element of sophistication to your kitchen design. The generous crown enhances the hood's presence, making it a focal point that captures the essence of refined opulence and enduring beauty. The Westport Stone Range Hood is a symbol of architectural distinction and practical luxury
Dimensions Guide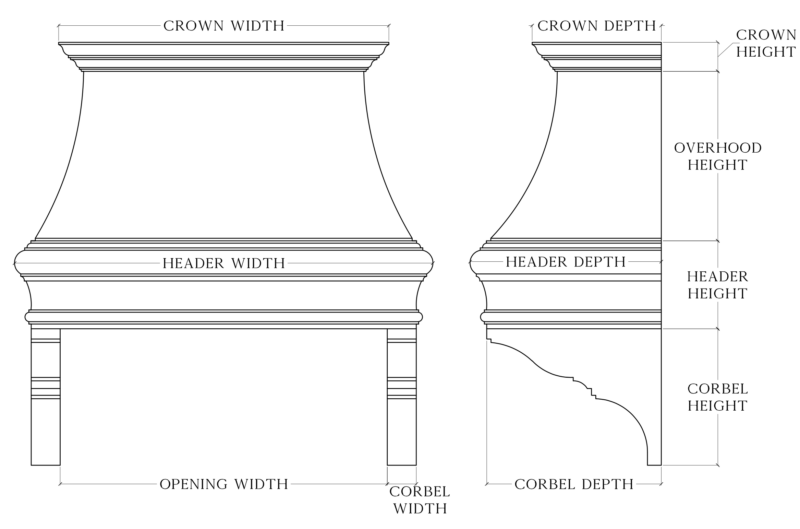 Blower vent insert and installation materials to be supplied by client.
Delivery
Approximate lead time is 3-5+ weeks
Delivery is curbside with lift gate
Range Hoods require assembly
Inspect prior to signing off
More detailed info click here: Delivery
More Information