Manhattan Stone Range Hood
Overview
This cast stone kitchen range hood boasts a traditionally classic design that's both elegant and charming. The Manhattan Stone Range Hood features beautifully made corbels, a swooping flue, a crown and a corniced header that together create a refined look that never goes out of style.


Globally


Handmade


Limestone


Made in USA
Select Size
Range hood should be sized to range width, vent, ceiling height and cabinets.
Product Details
This traditional design of the Manhattan Range Hood seamlessly blends with any decor style, making it a versatile choice for those who value timeless beauty and quality craftsmanship. The corbels and sweeping flue create a sense of fluidity, while the crown and corniced header bring a touch of refinement to the piece. This range hood is the perfect addition to any kitchen that requires a focal point that seamlessly integrates style and functionality. Transform your kitchen into a stately culinary haven with this classic cast stone range hood that exudes timeless elegance and effortless charm.
Dimensions Guide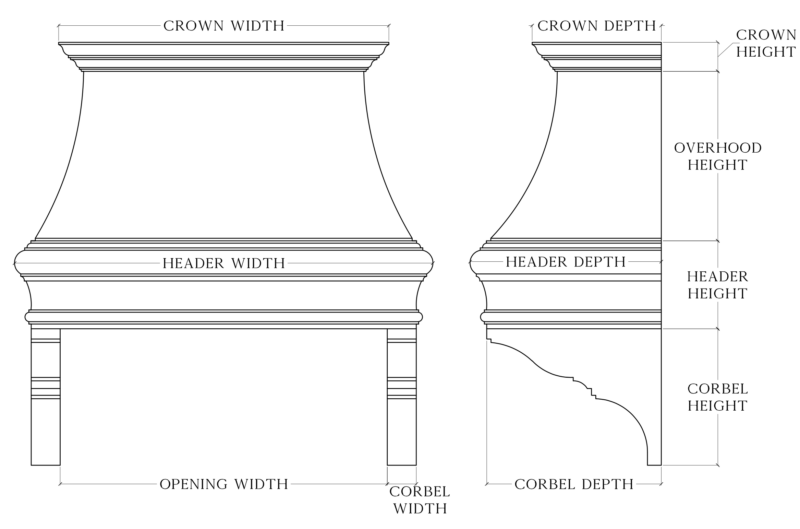 Blower vent insert and installation materials to be supplied by client.
Delivery
Approximate lead time is 3-5+ weeks
Delivery is curbside with lift gate
Range Hoods require assembly
Inspect prior to signing off
More detailed info click here: Delivery
More Information