Italian Tradition Overmantel Fireplace
Overview
Italian Tradition Overmantel Fireplace is adorned with a decorative floral frieze and leaf corbels. The marble upper mantel is crowned with an architectural pediment supported by fluted pilasters, creating an exquisite composition that captures the essence of refined opulence.


Handcarved


Globally


Bespoke


Limestone
Select Material
Select Material:
Crema Marfil
Select Size
Recommended fireplace size based on your approximate firebox:
32" - 36" - Small-Medium
38" - 42" - Medium
44"+ - Medium-Large
Product Details
Indulge in the timeless charm of the Italian Tradition Overmantel Fireplace. This exquisite piece exudes the grandeur of Italian craftsmanship and architectural elegance. The focal point of the design is the decorative floral frieze, adding a touch of delicate beauty and sophistication to the mantel. The accompanying leaf corbels further enhance the ornate details, lending a sense of opulence to the overall composition. Above the mantel, an architectural pediment takes center stage, supported by fluted pilasters that exude a sense of classical refinement. With its blend of intricate detailing and structural elements, this fireplace captures the essence of Italian tradition and brings a sense of grace and grandeur to any living space. Immerse yourself in the rich heritage of Italy with this remarkable masterpiece, and elevate the ambiance of your home to new heights.
Dimensions Guide
Overview - Dimensions Guide for Fireplaces
Hearth Options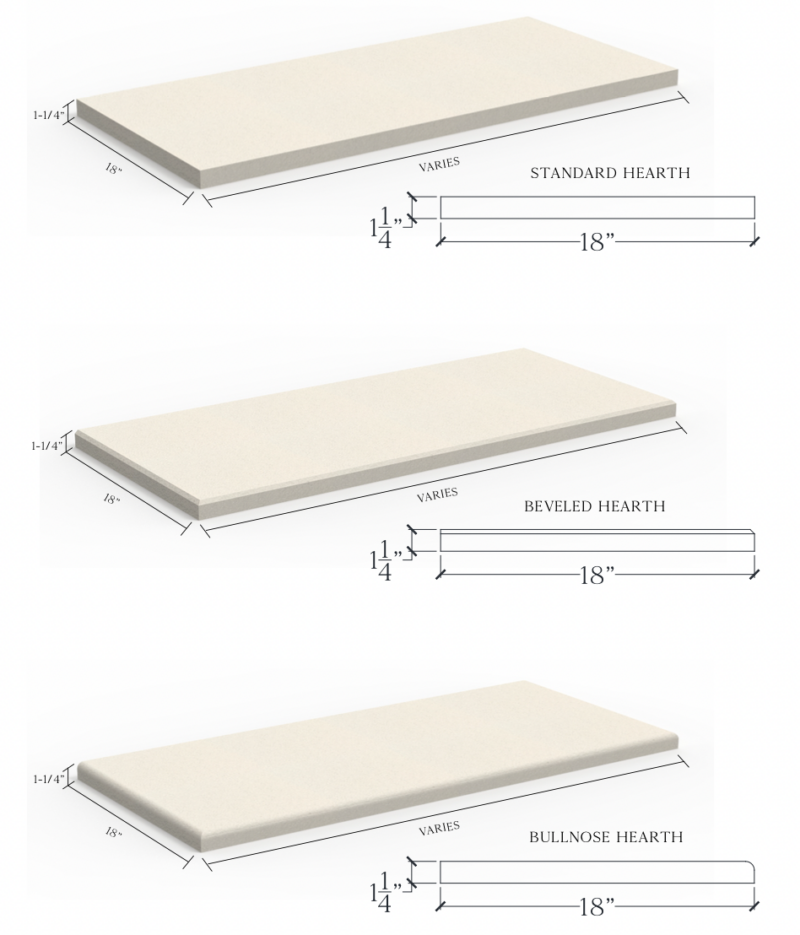 Delivery
Approximate lead time is 12+ weeks
Delivery is curbside with lift gate
Mantels require assembly
Inspect prior to signing off
More detailed info click here: Delivery
More Information