Traditional Tudor Cast Stone Mantel
Overview
The Traditional Tudor Cast Stone Fireplace Mantel is a masterpiece of timeless elegance. Inspired by the classic Tudor architectural style, this mantel exudes a sense of grandeur and sophistication. It invites admiration for the depth of craftsmanship of the classic design.


Globally


Handmade


Limestone


Made in USA
Select Size
Recommended fireplace size based on your approximate firebox:
32" - 36" - Small-Medium
38" - 42" - Medium
44"+ - Medium-Large
Product Details
Crafted from high-quality cast stone, it captures the intricate details and exquisite craftsmanship of traditional design. With its ornate details, arched opening and rich textures, this mantel adds a touch of Old World charm to any space. Whether in a cozy living room or a luxurious dining area, the Traditional Tudor Cast Stone Fireplace Mantel becomes the focal point, creating a warm and inviting ambiance.
Dimensions Guide
Overview - Dimensions Guide for Fireplaces
Hearth Options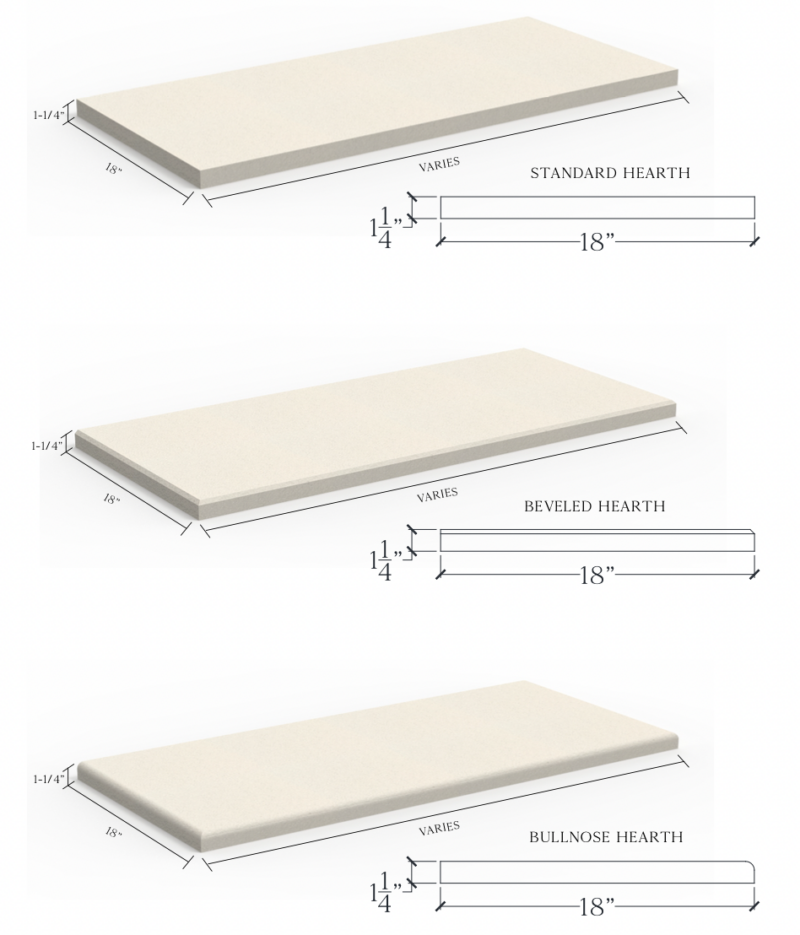 Delivery
Approximate lead time is 3-4+ weeks
Delivery is curbside with lift gate
Mantels require assembly
Inspect prior to signing off
More detailed info click here: Delivery
More Information