Santa Cruz Stone Range Hood
Overview
Elegant clean lines on this cast stone kitchen range hood that exudes minimalist sophistication with modern farmhouse appeal. Santa Cruz Stone Range Hood is accentuated by the large header frame in fine trim.


Globally


Handmade


Limestone


Made in USA
Select Size
Range hood should be sized to range width, vent, ceiling height and cabinets.
Product Details
Santa Cruz Cast Stone Kitchen Range Hood embodies a sleek design. Its minimalist styling is highlighted by the smaller overhood corbels that seamlessly blend into the surrounding marble tiles or wall, while the bold header design serves as the perfect finishing touch. Balanced by the bold header that adds visual interest, elevating this piece to a work of art that can transform any kitchen.
Dimensions Guide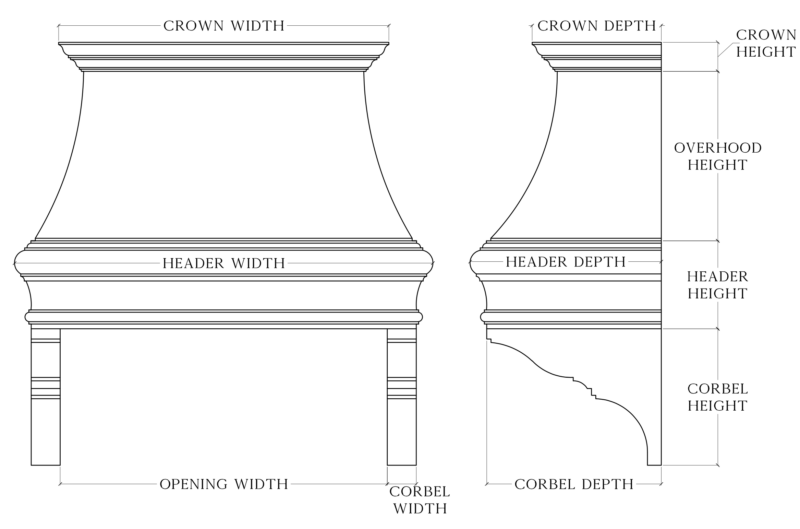 Blower vent insert and installation materials to be supplied by client.
Delivery
Approximate lead time is 3-5+ weeks
Delivery is curbside with lift gate
Range Hoods require assembly
Inspect prior to signing off
More detailed info click here: Delivery
More Information