San Diego Stone Range Hood
Overview
This cast stone kitchen range hood is an extraordinary piece that blends the timeless elegance of traditional design with the sleek refinement of modern sensibilities. San Diego Stone Range Hood is typically made without the center circle in the arched paneled header.


Globally


Handmade


Limestone


Made in USA
Select Size
Range hood should be sized to range width, vent, ceiling height and cabinets.
Product Details
San Diego Vent Hood The upper hood features intricate faux seam lines that imitate the look of stacked limestone tiles, evoking a sense of natural beauty and earthy charm. The arched panel header is complemented by scroll corbels that lend a sense of sophistication to the piece. The result is a stunning decorative hood that embodies the perfect harmony of form and function, elevating any kitchen space to new heights of refinement.
Dimensions Guide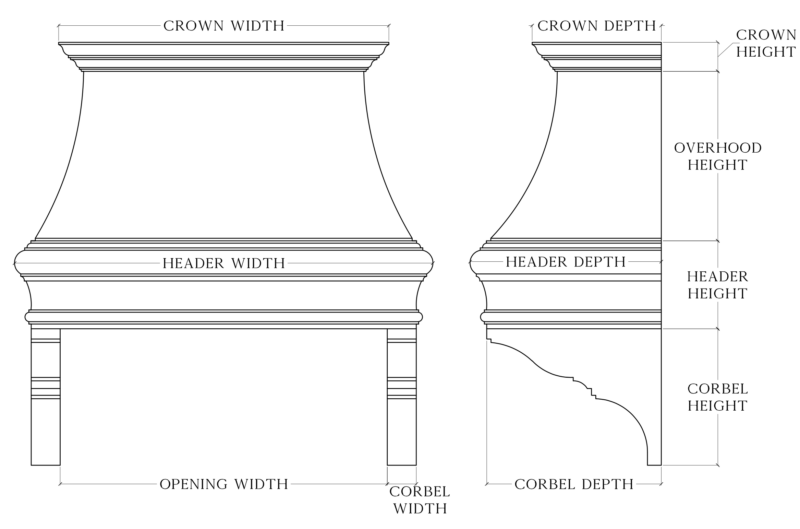 Blower vent insert and installation materials to be supplied by client.
Delivery
Approximate lead time is 3-5+ weeks
Delivery is curbside with lift gate
Range Hoods require assembly
Inspect prior to signing off
More detailed info click here: Delivery
More Information