Normandy Overmantel Fireplace
Overview
This masterpiece cast stone fireplace overmantel, with clear French influence, features a beautifully moulded arched firebox opening that adds an architectural focal point to any space. The arched trim mold around the firebox distinguishes this mantel.


Globally


Handmade


Limestone


Made in USA
Select Size
Recommended fireplace size based on your approximate firebox:
32" - 36" - Small-Medium
38" - 42" - Medium
44"+ - Medium-Large
Product Details
Our striking overmantel fireplace, infused with elegant French influences. The decorative overmantel serves as a captivating focal point, showcasing intricate trim details that exude timeless charm. With its commanding presence and exquisite design, this overmantel fireplace is sure to make a statement in your home, creating a captivating ambiance and a visual centerpiece that will be admired by all.
Dimensions Guide
Overview - Dimensions Guide for Fireplaces
Hearth Options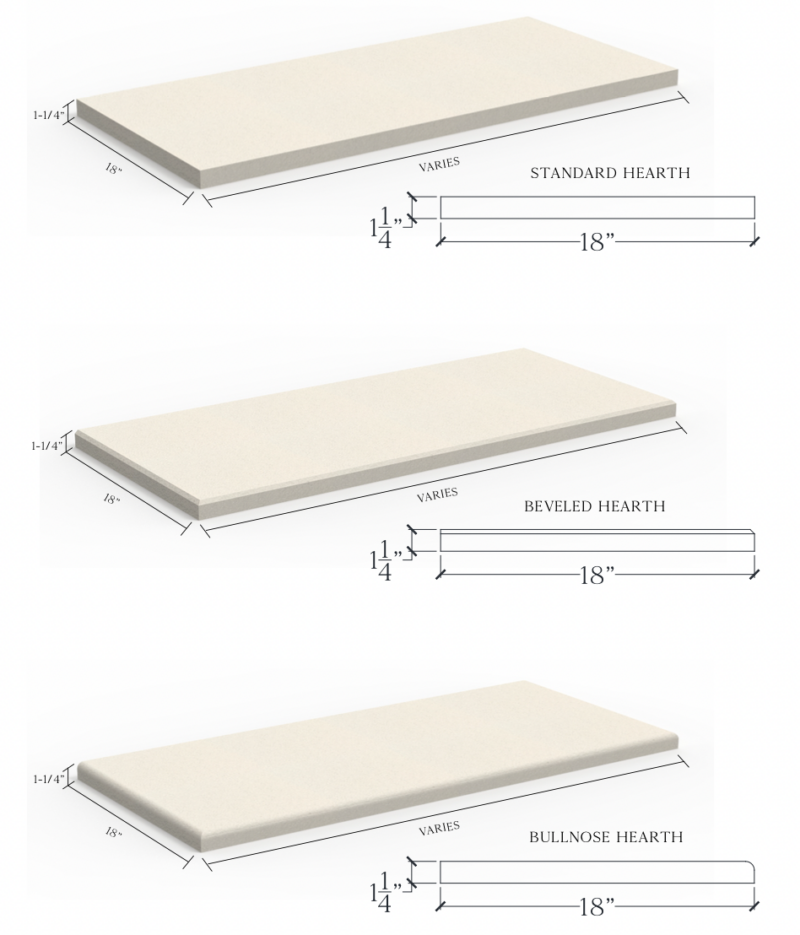 Delivery
Approximate lead time is 3-4+ weeks
Delivery is curbside with lift gate
Mantels require assembly
Inspect prior to signing off
More detailed info click here: Delivery
More Information