Marseille Fireplace Mantel
Overview
This sophisticated French style fireplace surround is defined by its elegant moulded arched header and cornice mantel shelf. The cornice mantel shelf softens the overall aesthetic, making it both inviting and majestic. Marble will provide a more formal feel while limestone a more traditional look.


Handcarved


Globally


Natural Stone


Bespoke
Select Material
Select Material:
Cream Limestone
Select Size
Recommended fireplace size based on your approximate firebox:
32" - 36" - Small-Medium
38" - 42" - Medium
44"+ - Medium-Large
Product Details
The timeless design exudes classic beauty and brings a touch of sophistication to any space. Seen here made from natural limestone. The arched header is meticulously crafted with precision and care to create a perfect, smooth curvature. The design evokes a sense of grandeur, while the intricate moulding gives it a refined touch. The cornice mantel shelf is also crafted with attention to detail, featuring a Bolection moulding that complements the overall design of the surround. These fine details create a sense of grandeur and elegance, making it a perfect fit for a luxurious and refined interior.
Dimensions Guide
Overview - Dimensions Guide for Fireplaces
Hearth Options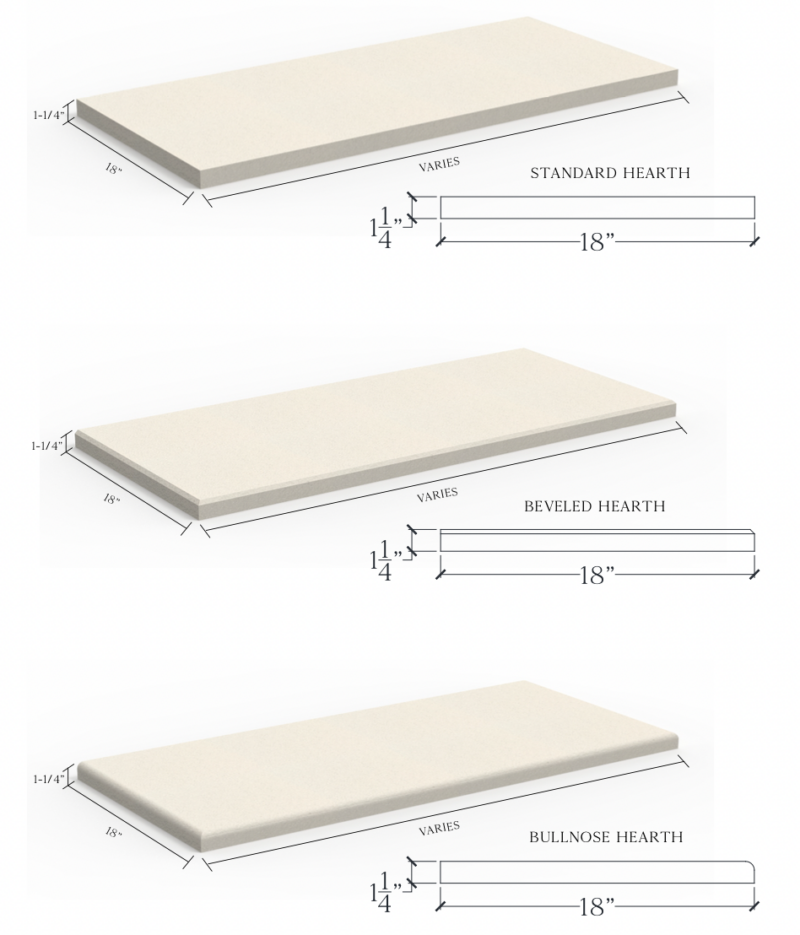 Delivery
Approximate lead time is 12+ weeks
Delivery is curbside with lift gate
Mantels require assembly
Inspect prior to signing off
More detailed info click here: Delivery
More Information