London Stone Range Hood
Overview
This cast stone kitchen range hood showcases a sleek and timeless design, with slim corbels extending all the way to the countertop and an arched header adding a touch of elegance. London Stone Range Hood is the perfect design for a transitional style farmhouse kitchen.


Globally


Handmade


Limestone


Made in USA
Select Size
Range hood should be sized to range width, vent, ceiling height and cabinets.
Product Details
London Decorative Range Hood is crafted with attention to detail in its understated elegance. The hood's slim corbels, reaching all the way to the countertop, impart a clean and streamlined look, while the arched header provides a refined and sophisticated touch. With its classic design, this range hood is the perfect choice for a kitchen that exudes effortless style and timeless appeal. Our cast stone adds the cut limestone look to the range hood adding to the charm.
Dimensions Guide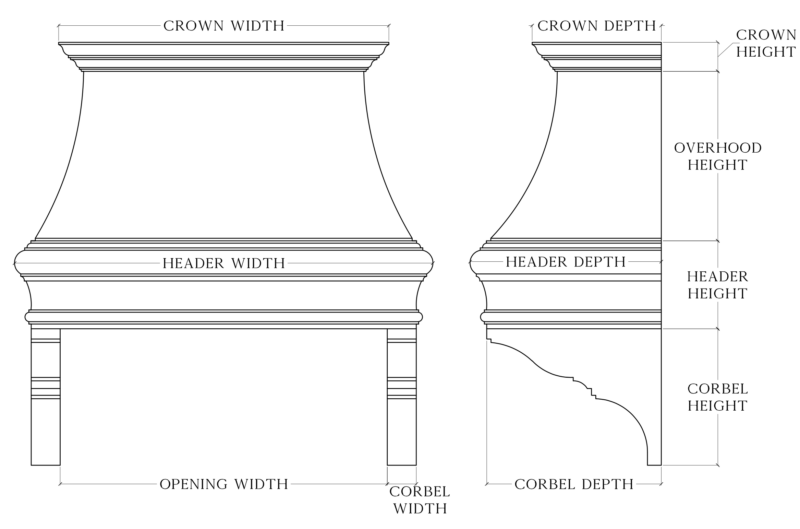 Blower vent insert and installation materials to be supplied by client.
Delivery
Approximate lead time is 3-5+ weeks
Delivery is curbside with lift gate
Range Hoods require assembly
Inspect prior to signing off
More detailed info click here: Delivery
More Information