Legacy Cast Stone Mantel
Overview
Bold moulding style cast stone fireplace mantel with clean curved lines elegantly framing the firebox, fitting seamlessly into various spaces. Legacy fireplace showcases the beauty that can be found in the clean lines and the graceful curves, making this design a captivating presence in any interior space.


Globally


Handmade


Limestone


Made in USA
Select Size
Recommended fireplace size based on your approximate firebox:
32" - 36" - Small-Medium
38" - 42" - Medium
44"+ - Medium-Large
Product Details
The Legacy Fireplace Surround features bold moulding with clean, sweeping curves that artfully frame the firebox. Its elegant design is the epitome of refined sophistication, adding an instant touch of class to any room. The versatile style of this piece allows it to fit seamlessly into a wide range of spaces, making it the perfect addition to any home. Artisan Kraft's cast stone is limestone based giving it a natural limestone appearance and its light weight allows for an easier install.
Dimensions Guide
Overview - Dimensions Guide for Fireplaces
Hearth Options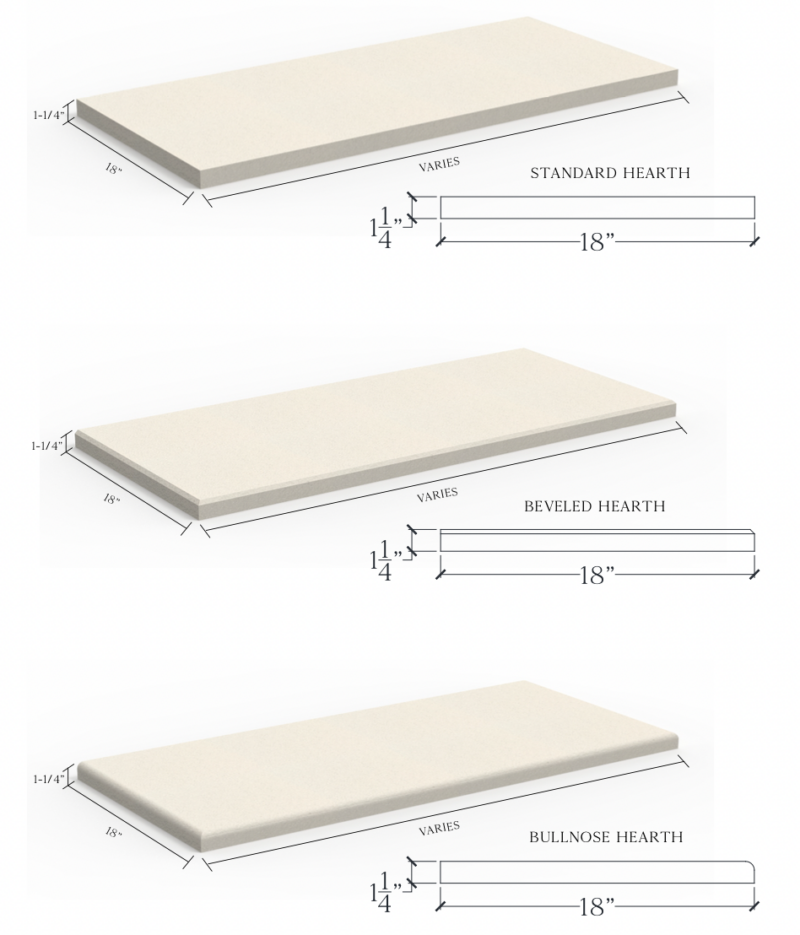 Delivery
Approximate lead time is 3-4+ weeks
Delivery is curbside with lift gate
Mantels require assembly
Inspect prior to signing off
More detailed info click here: Delivery
More Information