La Rochelle Fireplace Mantel
Overview
This exquisite French Marble Fireplace Mantel showcases a delicate frieze adorned with intricate shell and floral motifs, adding a touch of whimsical beauty to the overall composition. The intricate shell and floral motifs are a celebration of artistic craftsmanship enhancing the marble mantel's allure.


Handcarved


Globally


Natural Stone


Bespoke
Select Material
Select Material:
Statuary White
Select Size
Overall: 66"W x 51‑1/8"H x 13"D
Opening: 48‑3/4"W x 42"H
Hearth: 66"W x 18"D x 1‑1/4"
Recommended fireplace size based on your approximate firebox:
32" - 36" - Small-Medium
38" - 42" - Medium
44"+ - Medium-Large
Product Details
The La Rochelle Marble Fireplace Mantel, a magnificent piece inspired by the elegance and grace of French design. The jambs of the fireplace feature gracefully sculpted scrolls, adding a sense of movement and fluidity to the design. With its meticulous attention to detail and impeccable craftsmanship, the French Fireplace Mantel captures the essence of French architectural aesthetics. Immerse yourself in the enchanting ambiance it creates, where timeless elegance and artistic excellence converge. Indulge in the allure of the French Fireplace Mantel and experience the sophistication of a bygone era brought to life in your own space.
Dimensions Guide
Overview - Dimensions Guide for Fireplaces
Hearth Options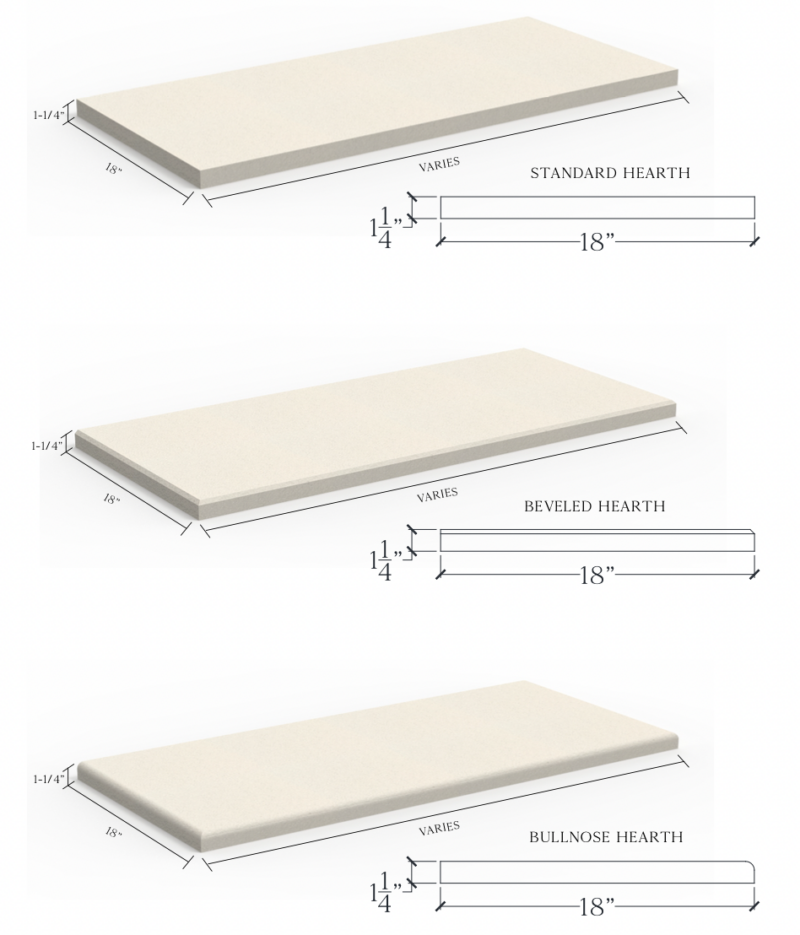 Delivery
Approximate lead time is 12+ weeks
Delivery is curbside with lift gate
Mantels require assembly
Inspect prior to signing off
More detailed info click here: Delivery
More Information