Boulder Stone Range Hood
Overview
Boulder Stone Range Hood is made of a traditional architectural features great for any kitchen. With its robust and sturdy design, featuring sizable corbels, arched header and keystone this cast stone kitchen range hood is sure to make a statement.


Globally


Handmade


Limestone


Made in USA
Select Size
Range hood should be sized to range width, vent, ceiling height and cabinets.
Product Details
Boulder Stone Range Hood is a true standout with its bold and substantial design, featuring grandiose corbels that provide visual weight and a commanding presence. The arch header and keystone elevate the hood's elegance, while the design's sturdy build conveys durability and reliability. The large corbels gracefully extend all the way down to the countertop, seamlessly integrating the hood into the overall kitchen design. The faux block seams lend a touch of rustic charm to the hood, creating a sense of warmth and comfort while adding to its overall character. A stocky solid design that can be made to order.
Dimensions Guide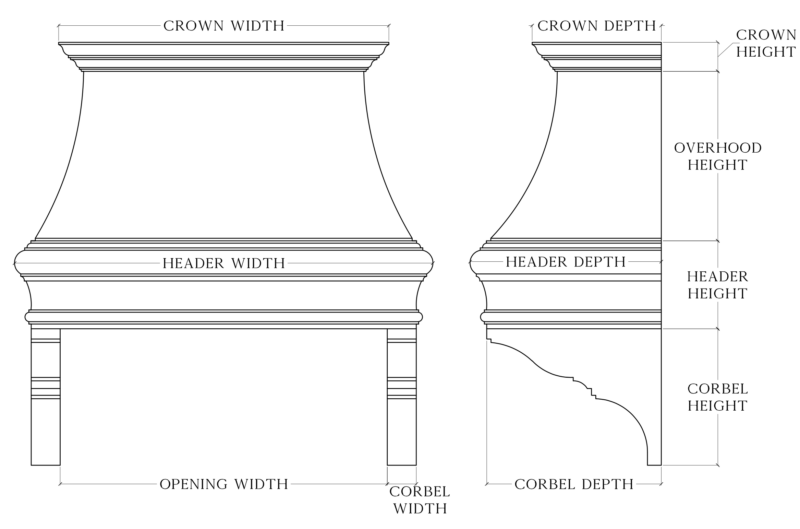 Blower vent insert and installation materials to be supplied by client.
Delivery
Approximate lead time is 3-5+ weeks
Delivery is curbside with lift gate
Range Hoods require assembly
Inspect prior to signing off
More detailed info click here: Delivery
More Information